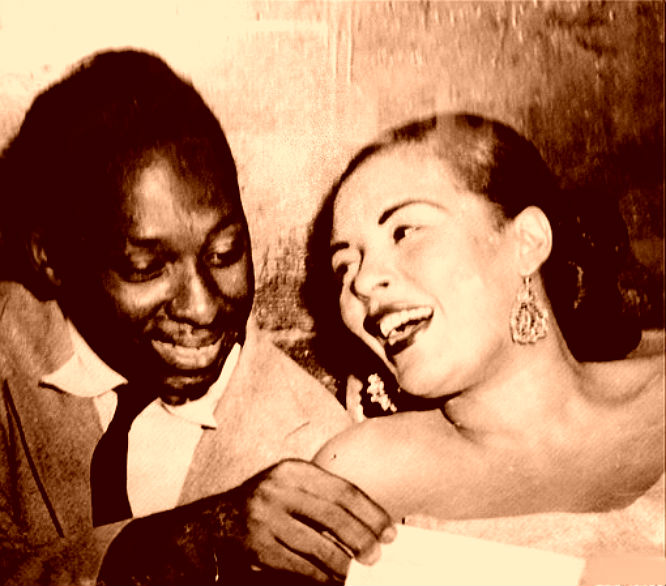 Apollo Theater house photographer Gordon Anderson laughs it up with diva Billie Holiday, behind-the-scenes at the Apollo Theater, In Harlem, New York, 1950's.Gordon Anderson was the House Photographer for the Apollo Theater, and photographed some of the personalities (Louis Armstrong; Count Basie; James Brown; Sammy Davis, Jr.; Jean Blackwell Hutson; Billie Holiday; Ethel Waters; Noble Sissle; Percy E Sutton; Melvin Van Peebles; Jackie Wilson) and news events connected with the African American community in New York, from the late 1940s to the mid-1970s.
If you care, help Harlem World Cares, celebrate, educate and inspire the next generation of Harlem Youth. Thank you. __________
Anderson's documentation, usually consisted primarily of candid shots of performers arriving at the Apollo, preparing for shows or greeting friends backstage, and their on stage performances, here Anderson greets his friend Billie Holiday.