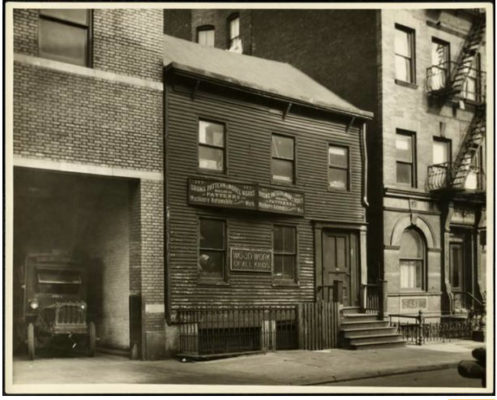 The Bronx Pattern & Model Works wood frame house is visible on 147 East 126th Street in East Harlem, New York.
If you care, help Harlem World Cares, celebrate, educate and inspire the next generation of Harlem Youth. Thank you. __________
Another wood frame house by Charles Von Urban, we posted an earlier pair of wood frame houses at 427 West 126th Street, a few days ago on the same 126th Street.
Via MCNY and Charles Von Urban part of the Wooden House Project.