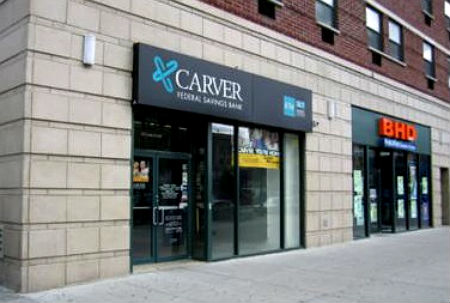 American Banker reports that Carver Bancorp in New York has agreed to sell its corporate office building.
The $656 million-asset company disclosed in a regulatory filing Wednesday that it will sell the property, at 75 West 125th Street, to a group known as Chompol LLC for $19.5 million.
If you care, help Harlem World Cares, celebrate, educate and inspire the next generation of Harlem Youth. Thank you. __________
Carver said it will lease a portion of the property for its main office, though it will move its administrative staff to a nearby location in Harlem.
The sale required approval from the Office of the Comptroller of the Currency. Carver signed a formal agreement with the OCC May 2016 that includes mandates tied to the Bank Secrecy Act and commercial real estate.
Photo credit: Is not the location for sale.