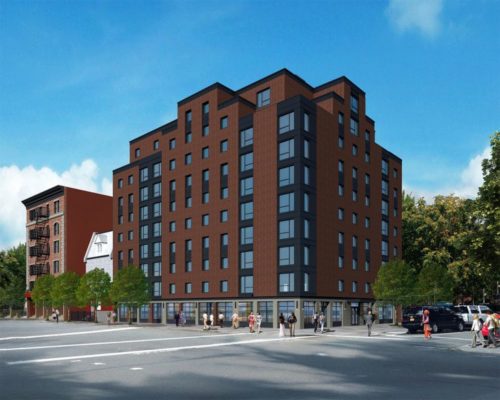 Lemor Development Group has filed applications for a 10-story, 79-unit mixed-use project at 407 Lenox Avenue, located on the corner of West 131st Street in Harlem. The plans come as the project successfully completed the city's Uniform land Use Review Procedure (ULURP) in February, The Real Deal reported. The project will encompass 99,272 square feet and rise 110 feet to its roof.
Support Harlem World Magazine, free since 2003. Thank you. __________
There will be 7,498 square feet of retail and 2,518 square feet of community facility space on the ground floor. The residential units above should average 913 square feet apiece and range from studios to three-bedrooms. All of the apartments will rent at below-market rates. STAT Architecture is the architect. Two existing three-story structures must first be demolished. Permits to do so were filed in February 2017.