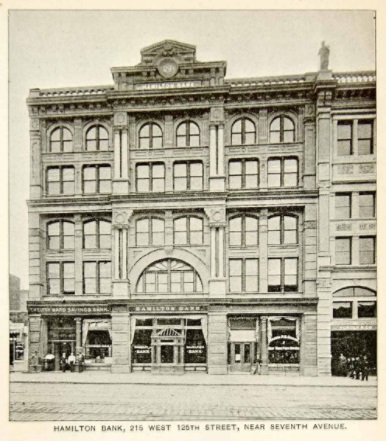 The Hamilton Bank Building, named after Harlemite Alexander Hamilton, at 213, 215 and 217 West 125th Street in Harlem, NY, 1893.
Support Harlem World Magazine, free since 2003. Thank you. __________
The print is an original in black and white halftone of the Hamilton Bank building, near Seventh Avenue and it was the first bank in Harlem.
Price: $26.37 FREE Shipping