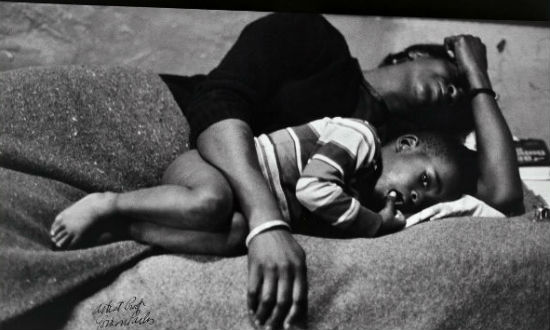 Happy mothers day to all you fabulous mothers from Harlem to Harare.
If you care, help Harlem World Cares, celebrate, educate and inspire the next generation of Harlem Youth. Thank you. __________
This great photo of mother and child is by Harlem master photographer Gordon Parks with Bessie Fontenelle and her little son Richard Fontenelle in bed in Harlem, New York 1968.