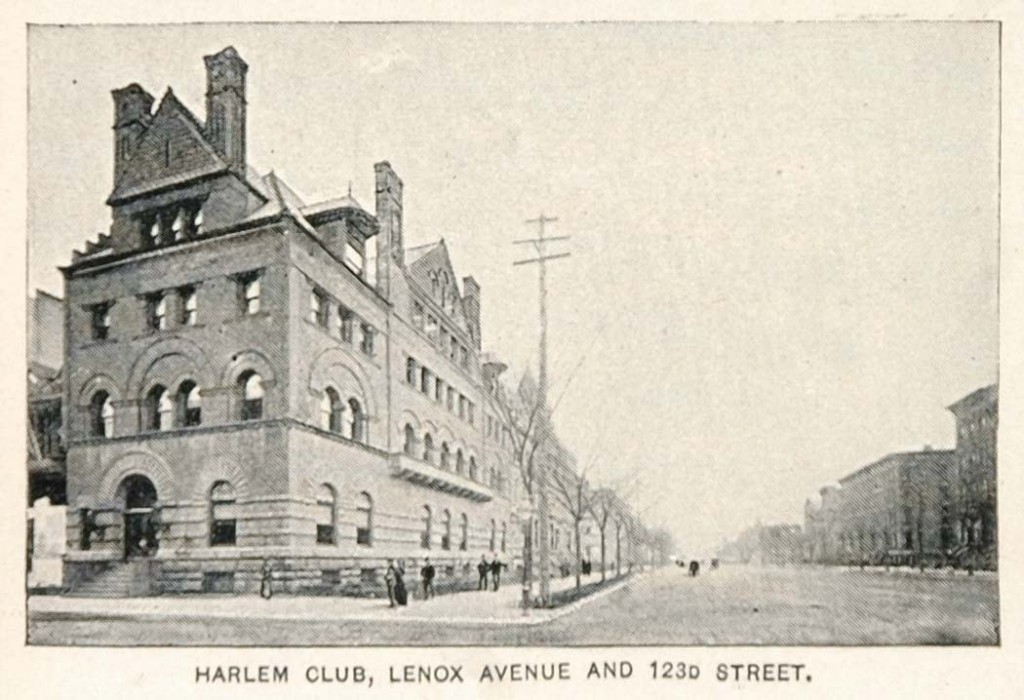 The Harlem Club postcard with the photographer in the street on Lenox Avenue and 123rd Street in Harlem, NY, 1890's.
If you care, help Harlem World Cares, celebrate, educate and inspire the next generation of Harlem Youth. Thank you. __________
Looking south down the cobblestones on Lenox Avenue towards 122nd Street.
Wonderful architecture with the symmetry of the chimney's the eye windows on the foord, at the large rounded window throughout – a masterpiece.
Author Sharifa Rhodes Pitts' says in her book Harlem Lost And Found that the Club "disband and foreclosure(d) … in 1907. Similarly, the next owners, the Eastman Business College, closed in 1935, rather than forbear black students. Father Divine, operating a Peace Mission Heaven here, welcomed all. The building has been used as a more typical church since 1947."