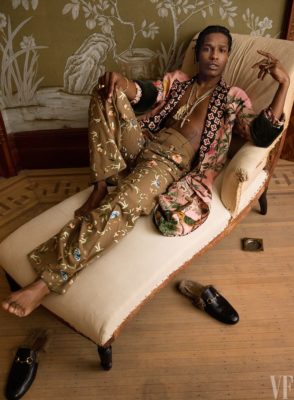 Check out a great photograph in the recent Vanity Fair Magazine issue of Harlem man A$AP Rocky, as he out shines other bright stars like Bruno Mars, Donald Glover, and more proving that women aren't the only ones having fun with fashion.
Support Harlem World today. Thank you. __________
A$AP Rocky is arguably the fashionable man in hip hop right now. Please direct all disagreements to Gucci.