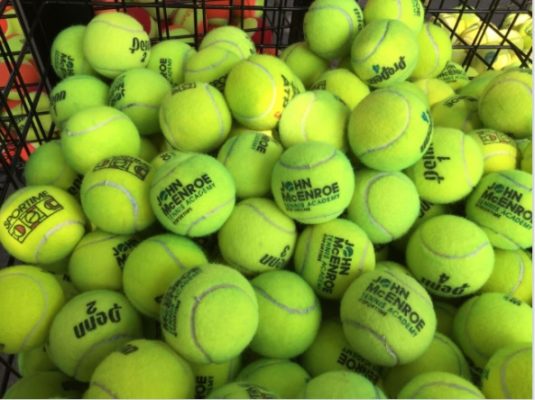 This past Tuesday, tennis superstars John McEnroe and Patrick McEnroe hosted 50 New York City kids at Harlem's Frederick Johnson Playground for academy scholarship tryouts.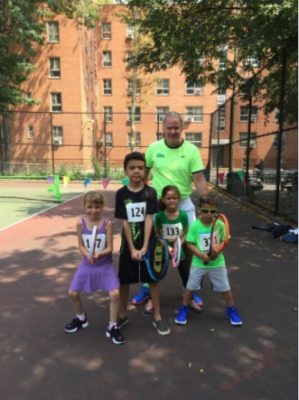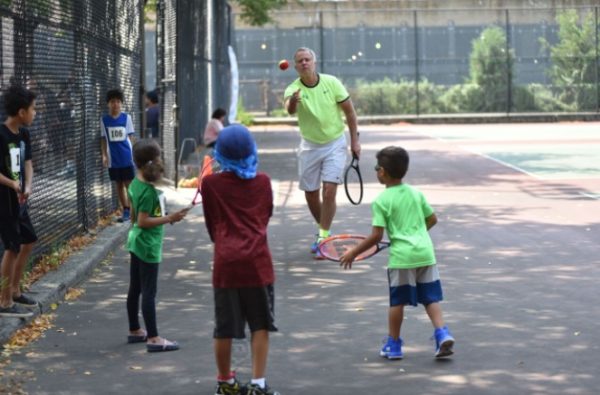 Hailing largely from neighborhoods in the South Bronx and East Harlem, youngsters arrived at the playground's tennis courts—shoes laced tight and rackets in hand—to take part in a series of physical and mental agility tests, in the hopes of being invited to attend the John McEnroe Tennis Academy, at SPORTIME Randall's Island, through the Johnny Mac Tennis Project (JMTP) scholarship program.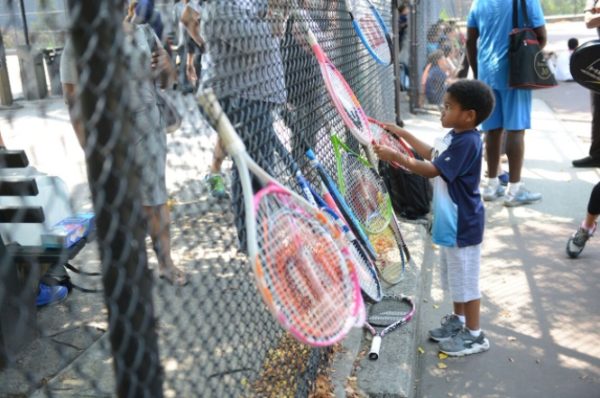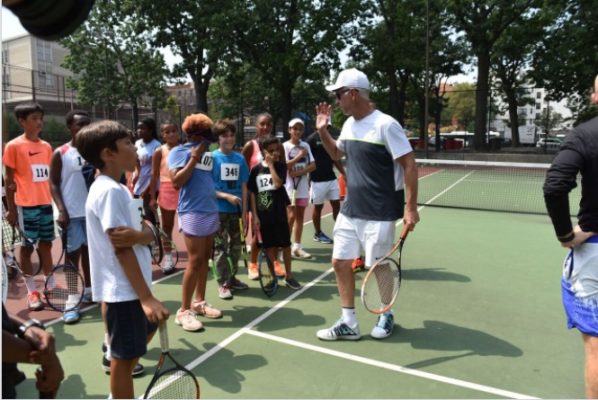 As John McEnroe told the publication amNY at the event: "My goal since I started this academy seven years ago is to be more inclusive and to make tennis more affordable and available to more kids.
SPORTIME And The Johnny Mac Tennis Project Invite Harlem Kids To Tryouts (Video)SPORTIME Randall's Island and the Johnny Mac Tennis Project (JMTP) are excited to host tryouts for c…Aug 21 2017harlemworldmag.com
The idea of having a champion come out of Harlem or the Bronx or Queens — specifically the city — that would be the most rewarding thing."After speaking with the kids, McEnroe gathered the group in a circle and led a cheer of "New York City!"
If you care, help Harlem World Cares, celebrate, educate and inspire the next generation of Harlem Youth. Thank you. __________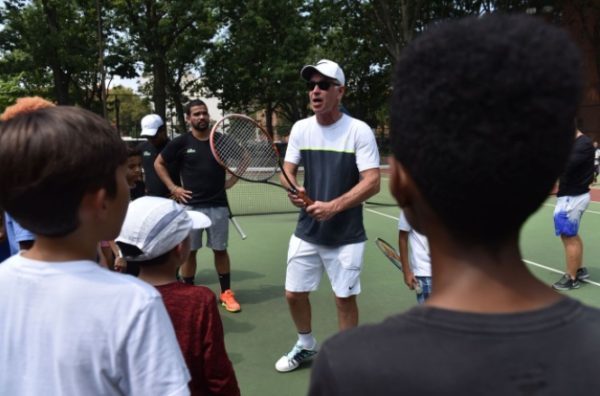 A nonprofit affiliated with the John McEnroe Tennis Academy, the Johnny Mac Tennis Project was created by John McEnroe to remove social and economic barriers to tennis participation for NYC kids and to bridge the gap between recreational community-based programs and advanced tennis training.
John McEnroe Hosting Harlem Youth Tennis Scholarship TryoutsThis past Tuesday, tennis superstars John McEnroe and Patrick McEnroe hosted 50 New York City kids a…Aug 26 2017harlemworldmag.com
JMTP provides a pathway to success through competitive tennis, often leading to college scholarships, careers in the industry and, for a few, professional tennis careers. Since its inception in 2012, over 4,700 East Harlem and South Bronx youth living adjacent to the SPORTIME/JMTA facilities on Randall's Island have enjoyed the sport of tennis through free community programs offered to their schools.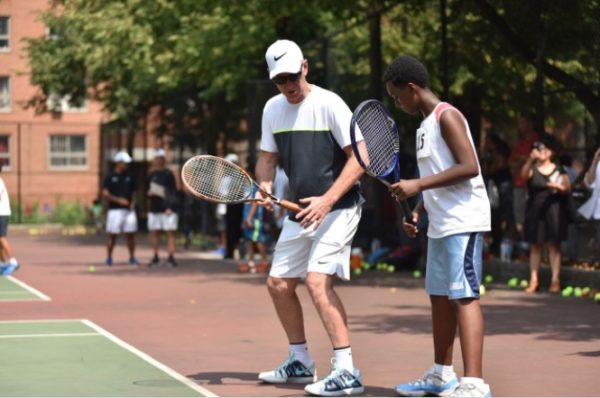 Additional background information: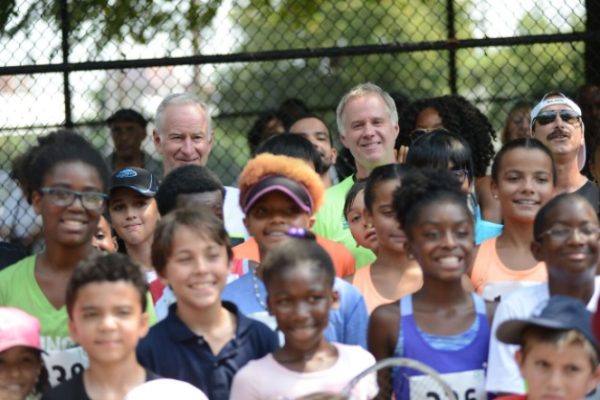 At the tryouts, JMTA coaches watched scholarship hopefuls' performance with an eye for both skill level and enthusiasm for the sport. Young athletes came out to display their talents and demonstrate their drive, with the hope of being awarded a JMTP scholarship, which will cover group sessions, individual instruction, valuable training camps, integral performance training and mental toughness workshops, as well as convenient transportation to SPORTIME/JMTA facilities on Randall's Island.
Since its founding in 2012, the JMTP and SPORTIME have awarded over 200 scholarships to children who live in the communities near Randall's Island and throughout the city. Those invited to receive a scholarship will attend JMTA's 34-week fall session, September through May.
Photo captions: 1) Johnny Mac Tennis Project tennis balls. 2-10) Patrick McEnroe with young tennis players at Johnny Mac Tennis Project scholarship tryouts. Photos courtesy of SPORTIME Randall's Island
Related articles