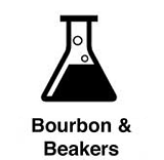 Join the Harlem Biospace member companies to celebrate the end of the week and the start of a new month over wine and beer, including preview of a new brew soon to be released by our friends and neighbors at Harlem Brewery.
July 18 @ 5:00 – 7:00 pm
Support Harlem World today. Thank you. __________
Joint Hb and E-Lab Edition at Harlem Biospace, 423 W 127th Street, Harlem, NY 10027

Tell them HarlemWorldmag sent you.