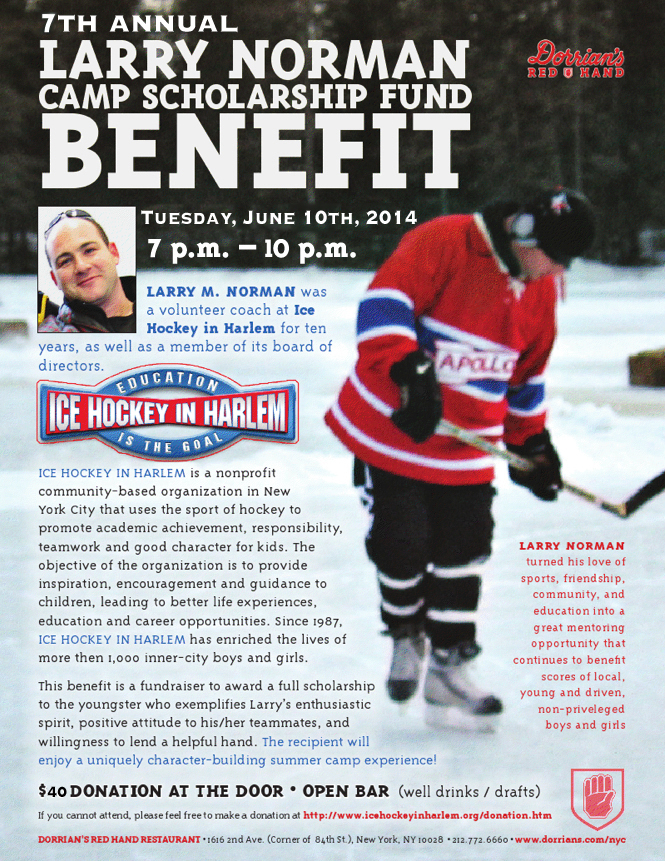 Join the 7th Annual Larry Norman Camp Scholarship Fund 2014 for the Ice Hockey In Harlem on June 10th, 2014, in Harlem, New York.
Support Harlem World today. Thank you. __________
In collaboration with the Dorrian's Red Hand Restaurant, 1616 2nd Avenue (at 84th Street), New York, New York at www..dorrians.com.
Get more information at www.icehockeyinharlem.org/donation.htm