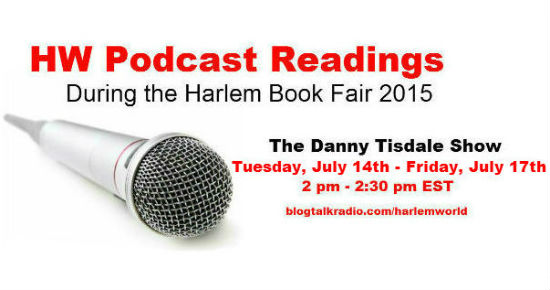 Join us for our first HW Podcast Readings from Harlem authors as they read live from their books on The Danny Tisdale Show from Tuesday, July 14th to Friday, July 17th, 2 pm to 2:30 pm EST during the Harlem Book Fair 2015.
Here's the schedule:
Tuesday, July 14th
If you care, help Harlem World Cares, celebrate, educate and inspire the next generation of Harlem Youth. Thank you. __________
Wednesday, July 15th
Thursday, July 16th
Friday, July 17th
Listen live on your computer or on your phone live to these readings by some of the top authors in Harlem on The Danny Tisdale Show here >>>
Contact us by email HarlemWorldinfo@yahoo.com for details.