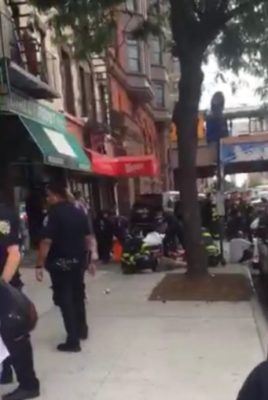 Pedestrians have been struck in the area of 125th Street and Park Avenue in Harlem, right near the Metro North train station, according to the FDNY.
A call came in at 12:04 p.m. reporting the incident, an FDNY spokeswoman told Patch. Authorities did not have information on the number of patients transported.
Support Harlem World Magazine, free since 2003. Thank you. __________
Further details were not immediately available.
Photo via Brendan Walsh.
Related articles