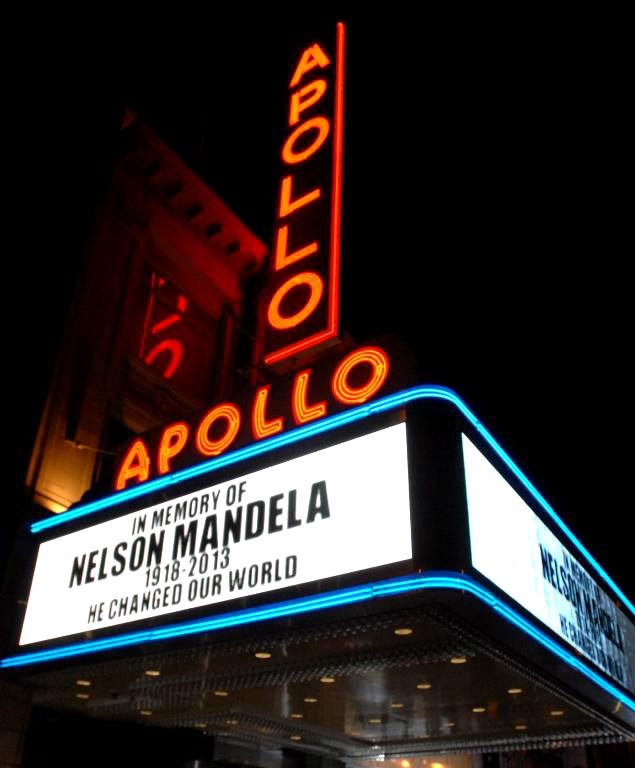 The Apollo Theatre's marquee reflects the passing of former South African President Nelson Mandela today on 125th Street.
Candles and photos are placed on the ground as part of a makeshift vigil outside the Apollo Theatre in memoriam to Nelson Mandela.
Support Harlem World today. Thank you. __________
Harlem loved Mandela and Mandela loved Harlem.
Related articles