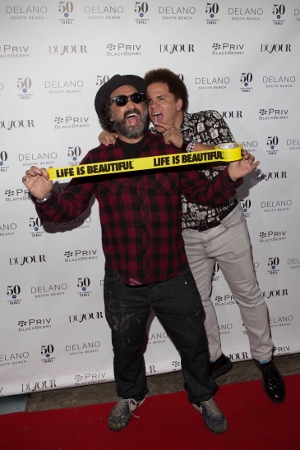 By Udo Salters
Artists, art lovers and celebrities converge in Miami during the first week of December for Art Basel. When you're based in a region where December is a cold month, escaping to Miami to be among the creative people is a no-brainer!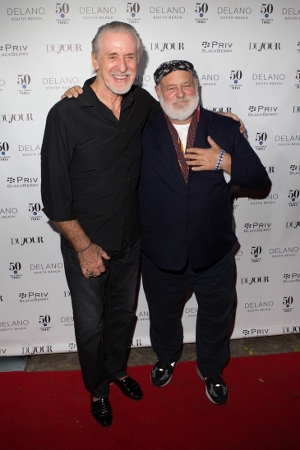 DuJour Magazine held their Art Basel Miami Kick Off party with Oscar winner Hilary Swank at the Delano South Beach.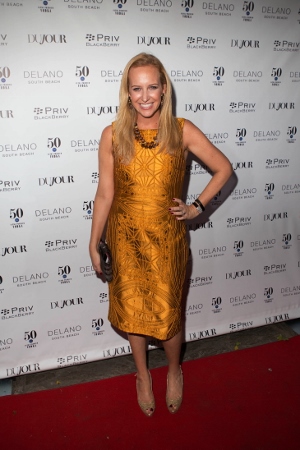 A hotel that may be a bit understated from the outside, but once you walk through the lobby the beauty unfolds. Out through the doors leads to the open area with a pool and Cabanas.  The perfect place for the DuJour evening soriee presented by Blackberry Priv and 50 Bleu Ultra Premium Vodka.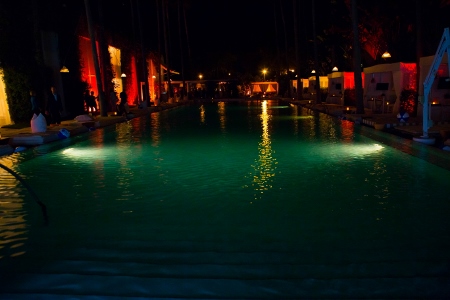 The music turned on and the people started arriving. Designer Tommy Hilfiger, Artists Mr. Brainwash, Eddy Bogaert and Romero Britto, Co-Founder and Strategic Advisor of Gilt Alexandra Wilkis Wilson and a bunch of other VIPs.
Photo credits: 1) Mr. Brainwash and Romero Britto. 2) Pat Riley and Bruce Webber. 3) Alexandra Wilkis Wilson. 4) Pool Area at the Delano Beach Club.