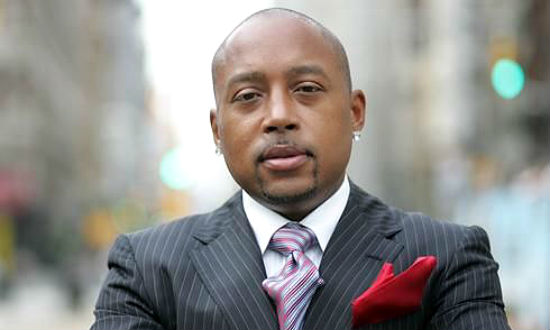 Exclusive passes to Shark Tank's Investor/FUBU CEO Daymond John's "Blueprint Co." invite only events will be raffled off during the official Meet & Greet of the New York State Black Chamber of Commerce.
Blueprint + Co (Founded by Daymond John) is a creative, executive open workspace where you will have the opportunity to sit next to like-minded entrepreneurs with innovative ideas, all while building onto your existing foundation.One of the most important ways to effect substantive change within our communities, is by supporting our small businesses and aspiring entrepreneurs. Like minded professionals plan to unite and empower the minority business community by providing access to financial resources such as working capital, grants, insurance and state/govt contracts etc.
They cordially invite you to the official Meet & Greet of the New York State Black Chamber of Commerce Hosted by J. Alexander-Martin (Co-Founder of FUBU; CEO of FUBU TV). We invite civic leaders, future business professionals of all industries and people who sincerely care about the community to attend. Business loans, and lines of credit are available to the minority business community. The New York State Black Chamber of Commerce focuses on economic empowerment & understands the need of capital for growth and expansion. If you are an already established business seeking resources, we encourage you to attend. If you are a young professional and seek direction on starting your own business, they encourage you to attend.
Support Harlem World today. Thank you. __________
Join us and be apart of our movement!
Music Provided by:
DJ E Class
RSVP: https://nysbccmeetgreet2017.eventbrite.com
Strategic Partners:
FUBU TV
The Carmoon Group, Ltd.
The Harlem Business Alliance
The Bradhurst Merchants Association
Investors Bank
The Young & Powerful Group
Saturday, February 25th
7:30pm -10pm
Drink/Food Specials Available
Angel Of Harlem, 2272 Frederick Douglass Blvd., New York, NY 10027