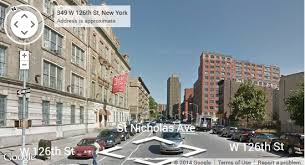 Yesterday a shooting and stabbing was reported at St. Nicholas Terrace and 129th Street near St. Nicholas Park in central Harlem.
New York Police Department (NYPD) units o/s reported a confirmed person shot.
If you care, help Harlem World Cares, celebrate, educate and inspire the next generation of Harlem Youth. Thank you. __________
Crime scene established.