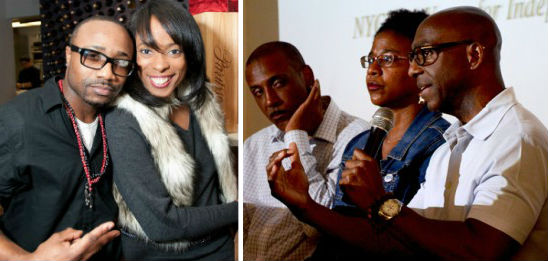 "…My (site) spiked at five times my usual daily numbers. (I) had a note today from someone in Paris!" – A'Lelia Bundles
Harlem World Magazine's 100,000+ a week audience is large, smart and social. We painstakingly create native advertising products from scratch and we want to partner with Harlem brand marketers who "get it." But, we're not inexpessive.
Interested?
Why We Exist
Harlem World Magazine proves that "Harlem is the greatest community in the world."
Our Philosophy
We love local advertising. Unlike others, we don't view advertising as a necessary evil that pays for other stuff – we love it. Why? People want to hear from local business. Our goal is to create advertising so great that our audience would be angry if it went away.
What We're Not
We're not a lead generation tool. If you don't care about brand marketing and just need leads (which honestly should be the majority of your budget), we recommend buying search engine marketing. It works.
We're not cheap. In terms of sponsorships, we're relatively expensive and require a minimum commitment of 6 months. This allows us to work deeper with local brand marketers. If you want cheap, go buy Facebook ads (low CPM) or Google Display Network ads. Both are great tools for cheap impressions.
We're not a high volume operation. We always want to have fewer than 25 brand partners – this allows us to go deeper and customize more with fewer brands.
What We Are: Local Brand Advertising At Scale
Harlem World is home to youthful intelligent tastemakers who care as much about the local brands they support as the local news that they consume.
We create and curate the best content, using the best photography, the best stories, and the best design make Harlem World a must. Harlem World is fun, positive and a inspirational movement that celebrates Harlem life around the world around block.
Harlem is more than a place, Harlem is a state of mind.
Harlem World our Readers*
In almost half of our readers bought a product or service because they advertised on Harlem World
55% of our readers visit Harlem World 5-7 times per week
60% of our readers have a household income of more than $70,000 per year and
75% Female; 25% Male
50% of readers are 25 to 44, 27% 45 to 64; 22% are 65 to 74
35% of readers have a graduate degree; 74% have graduated college
*Source: 2016 reader survey and Google Analytics data as of 9/1/17
____________________________________________________
The Packages
Investor | $2500 (12 months)*
____________________________________________________
Benefactor | $5000 (12 months)*
____________________________________________________
Founder | $10,000 (12 months)*
____________________________________________________
Deadlines
To apply, please complete the Sponsorship application below. The deadline for consideration is 30 days prior to the event. Due to the large number of requests we receive, our deadline must be met for sponsorship consideration.
12 Month Benefits*
Unlimited Premium Event Listings: Other events include your logo, photo and embed videos.
Publication of Submitted Press Releases:

Unlimited publication of press 

releases submitted.
Premium Business Listing: Business listing of products and services with logo, photos and embed videos.
____________________________________________________
Check out  our Company Partnership Sponsors here
Rates are monthly.
After Payment Is Made, Please Fill Out The Sponsorship Form Below
* Harlem World will match your Harlem World advertising budget dollar for dollar to promote your event. All Harlem World Sponsorships require logo recognition on your organization's website, email announcements, and printed materials, including your event program.
Custom marketing and sponsorship packages are available contact Danny Tisdale at advertising@harlemworldmagazine.com, 646.216.8698
Last Updated January 2018. All prices are subject to change.