Welcome To The Festival 2018
Our goal is to make the Harlem World Festival 2018 a celebration of our 15 year anniversary festival an official party with a purpose, to create a legacy with celebrating music, empowerment, community and entertainment.
Whether you're partying the night away or attending free daytime experiences, you'll leave the event with a fresh outlook on how to build a better future for yourself and for your community.
All you need to know to explore the festival, buy tickets, and plan your trip. Don't forget to download our app, your official access pass to the festival, where you can sign up for FREE experiences and navigate your way throughout the festival weekend!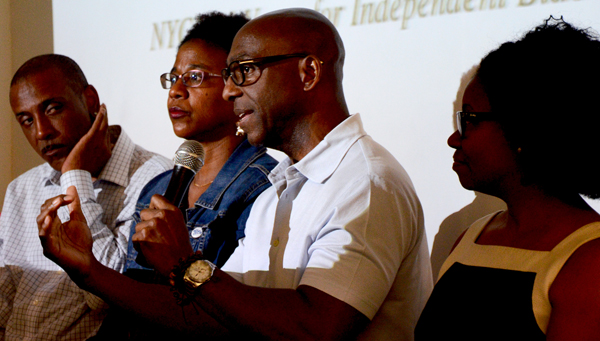 A magical night awaits. Powerful mainstage performances by Harlem music legends and artists will make you stand out of your seat and dance the night away. Lounge performances are open to all ticket-holders for more intimate performances by today's brightest stars.
Hear Harlem's greatest minds and talent deliver inspiration that will help us build a better future for ourselves and our community. See the full lineup for our Empowerment Experience and download the official festival app to register for our free experiences conference:
Empowerment Experience
Beauty & Style Expo
Money & Power Entrepreneurship and Business Conference
and more!
Planning your trip to the Festival? Register now and you could win FREE VIP tickets to the 2018 Harlem World Festival.
Register to the festival by downloading our new official festival app. Registration on the app includes all of the perks below:
Early-sign up for FREE festival experiences like the all-new Money & Power Entrepreneurship and Business Conference. SPACE IS LIMITED!
Personal festival pass (QR code) for entry to in-demand festival experiences
Be the first to access festival news and updates
Entry into the official festival sweepstakes*
In addition, each year we will award The Charlies Tisdale Leader, Legend And Trailblazer Award.
For further information contact us at 646.216.8698 or by email at contact@harlemworldmagazine.com.
Updated July 2017