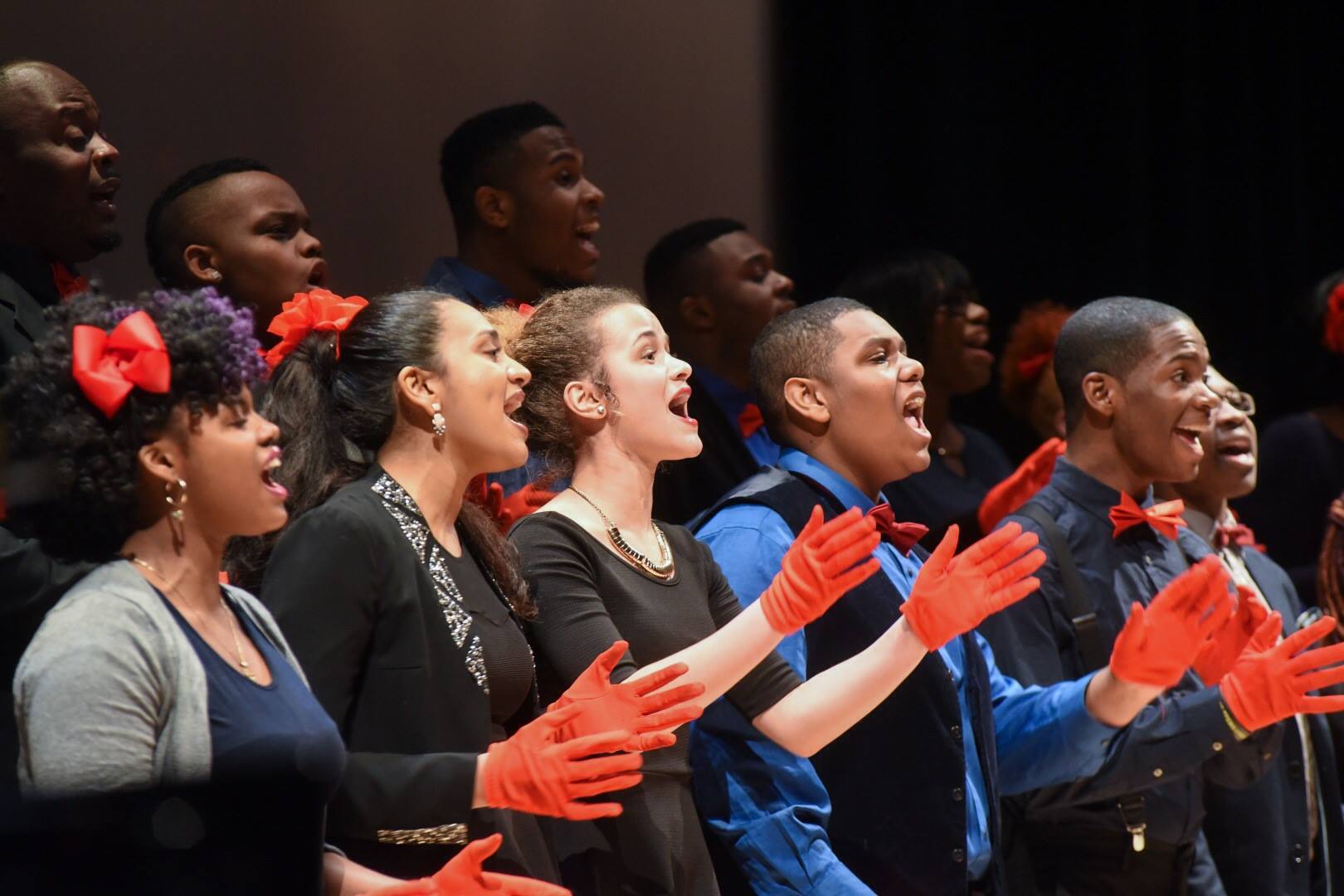 Vy Higginsen and The Mama Foundation for The Arts announces their first Harlem Gospel Concert Series starring Vy Higginsen's Gospel Choir from Harlem at The Dempsey Theater, 127 West 127th Street starting April 15th at 2:00pm and continuing the first three Saturdays of May (6th, 13th & 20th) at 4:30pm.
Each week, Harlem's Living Legend Vy Higginsen will produce one of the most high-energy, roof-raising, high-praising gospel experiences East of the Hudson River. The first concert will also celebrate the life and work of Dr. Cissy Houston for her outstanding contribution to the genre of gospel music.
If you care, help Harlem World Cares, celebrate, educate and inspire the next generation of Harlem Youth. Thank you. __________
What a joy it is for the Mama Foundation to be presenting ALIVE! 55+ and Kickin' back by popular demand at the Dempsey Theater in the heart of Harlem, USA," says producer Vy Higginsen. "I was struck by the audience's response to the music, the stories, and the sounds that evoked an emotional memory. The stories were full of hope, possibility, choices, and change. Alive uses the power of the human voice as an instrument of communicating on the highest conscious level. I can see this show continuing on forever, because each time I see it I catch something different. There's a connection between the audience and the stage that defies time, color, and culture. It leaves people feeling better after seeing it. We are reminded that age is nothing but a number, and it's not too late to do what you love."
Vy Higginsen's Gospel Choir from Harlem is a celebrated group of performers from The Mama Foundation's Gospel for Teens program. Gospel for Teens (GFT) is an award winning program (2 Emmys, Verizon How Sweet The Sound, Pathmart Gospel Competition awards) developed to teach aspiring young adults about the importance of gospel music as an art form. This choir is internationally recognized and has accompanying today's most celebrated pop icons like Ariana Grande, Chance the Rapper and Madonna. Through the nurture and commitment of its leadership, it has grown to be a highly respected and influential source of education and self-development for youth. The Harlem Gospel Concert Series is an opportunity to see these young people share with the world their gifts of song.
The Harlem Gospel Concert Series celebrates the excitement of authentic praise and worship music, steeped in the tradition of the Black church. However, just like the good news of the faith, the concert is sure to attract an audience of all ages from a variety of ethnicities and backgrounds, celebrating community through music. Tickets are $35 – $50 and available at SmartTix.com.