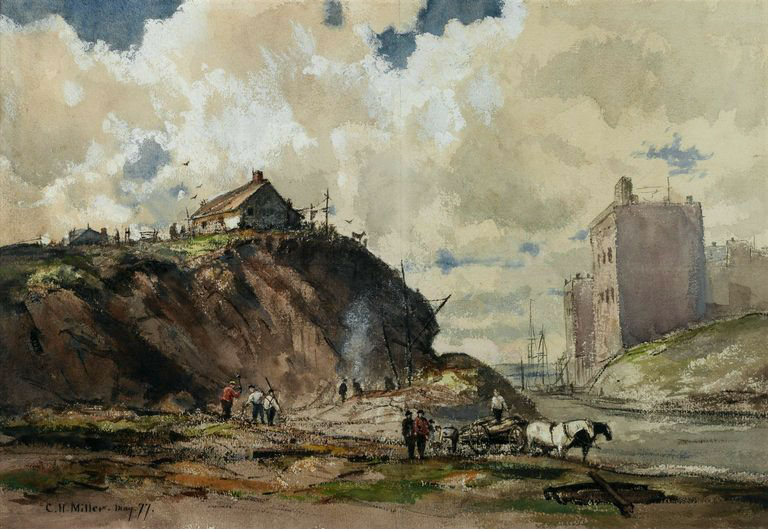 Charles Miller's "The Way the City is Built" illustrates his preservationist's interest in the historic buildings and landmarks that were rapidly disappearing west Harlem, New York, 1877. Somethings never change, this Harlem scene represents the modern urban landscape in transition at the turn of the 19th century: a hill on which stands an old cottage is being razed for the construction of more multistory tenements like the ones at right. The 35 years old Miller's unvarnished realism and broad brushwork reveal the influence of progressive trends in European art, which he would have observed while studying at the Royal Academy in Munich after abandoning a medical career in 1867.
Support Harlem World today. Thank you. __________
The image is a watercolor looks like its [painted on the West side of Harlem with the shoreline in the distance between the hill and tenement. The piece is a graphite pencil underdrawing – moderately textured, moderately thick, cream, woven, cold-pressed watercolor paper at the Brooklyn Museum, New York (source).