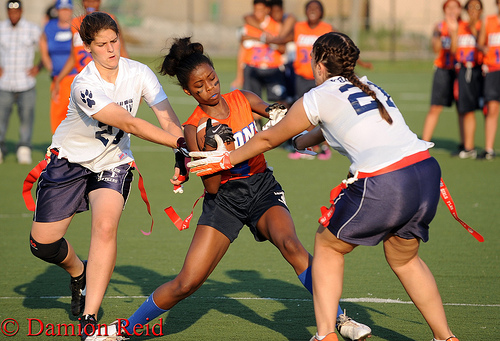 The Susan Wagner HS flag football team defeated East Harlem Pride 14-12 in the first round of the PSAL playoffs on Wednesday at Randall's Island.
Stephanie Brognano threw for 158 yards and recorded the first touchdown while Briah McLeod caught a 45-yard TD pass to lead the Falcons to victory.
If you care, help Harlem World Cares, celebrate, educate and inspire the next generation of Harlem Youth. Thank you. __________
Karley Sarcone sealed the win with an interception in the last 20 seconds of the game.
No. 17 Susan Wagner will play top-seeded Goldstein in the next round of the playoffs on Tuesday (Source).