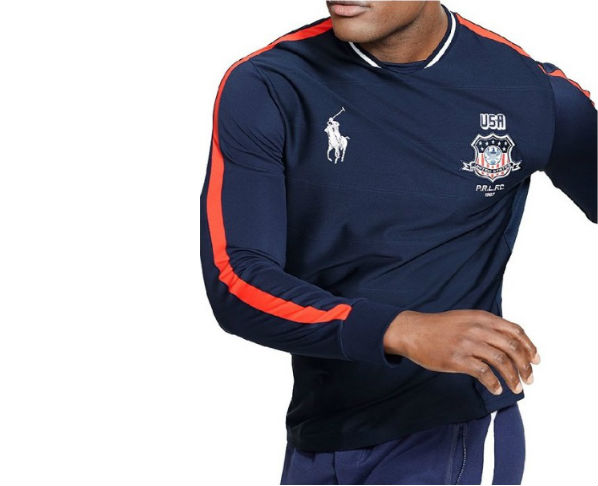 Represent Harlem USA during the 2016 Rio Games in front of the tele, out on a run in the Harlem Meer park or brunch in at a Harlem cafe in this French Navy Polo Sport Ralph Lauren men's long sleeve jersey shirt.

Support Harlem World Magazine, free since 2003. Thank you. __________
Get it right now during the Olympics with free shipping.
Price: $ 84.95