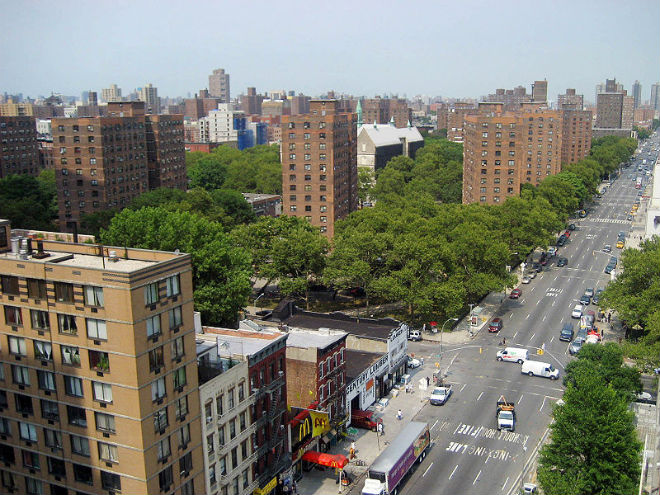 A new residential property will rise at the corner of East 121 Street and Third Avenue thanks to a development site sale arranged by Eastern Consolidated. HAP Investment Management picked up the 17,661-square-foot site from Tahl Propp Equities for $13 million. Eastern Consolidated senior director Matthew Sparks represented both sides of the transaction. The site features 100 square feet of linear Third Avenue retail, and is zoned for 91,600 residential buildable square feet.
Support Harlem World Magazine, free since 2003. Thank you. __________
"There's huge demand for new residential and retail development in Harlem along the Third Avenue corridor," says Sparks, who has arranged multiple Harlem real estate transactions, with several others in the pipeline. "The neighborhood has exploded over the past several years, with new rental and condo properties, retail, and other ancillary projects that support the area. This large corner site at East 121 Street is ideal for additional new construction" (source).