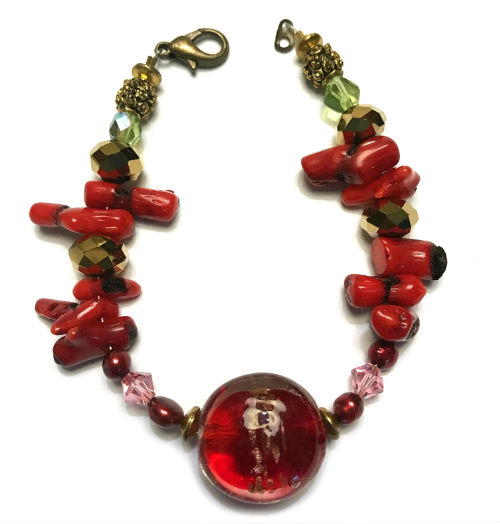 The Harlem Girl Bracelet is a one-of-a-kind handmade bracelet with a rare glass bead as the center piece, included with curated pearls, bamboo coral, crystals, antique gold metal disks, gold beads, gold metal filigree beads, and a 7.5′ clasp. Designed by Mon Jon Designs for Harlem World Magazine.
Price: $ 375 
All products include free shipping.
Our goal with Harlem World Shop is to provide the best quality products throughout Harlem. It may cost more but its the best in Harlem and proceeds help recruit and train the next generation of journalist at Harlem World Cares.
#harlemworldmagazineshop
#harlemworldshop