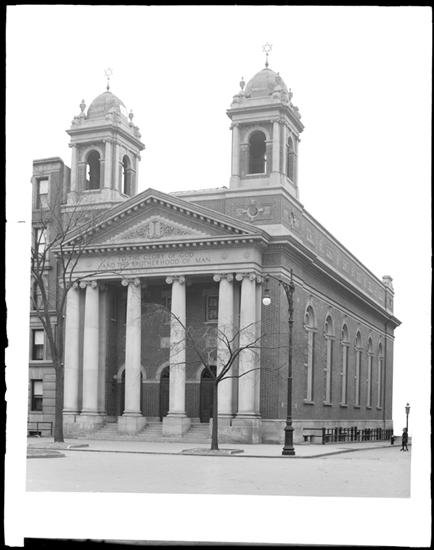 A great rare photograph at West 114th Street at the corner of 7th Avenue, Ansche Chesed Synagogue in Harlem, New York, 1914.
The congregation was founded in 1828 by a group of German, Dutch and Polish Jews who split off from Congregation B'nai Jeshurun. The congregation was composed of immigrants from Germany. It was also the largest in the United States.
Support Harlem World Magazine, free since 2003. Thank you. __________
In 1928, the congregation again followed fashion, from Harlem to the even newer Upper West Side of Manhattan, opening its present Byzantine revival building at West End Avenue and 100th Street. The architect was Edward I. Shire.
Read more about Ansche Chesed Synagogu here.
Via photo source