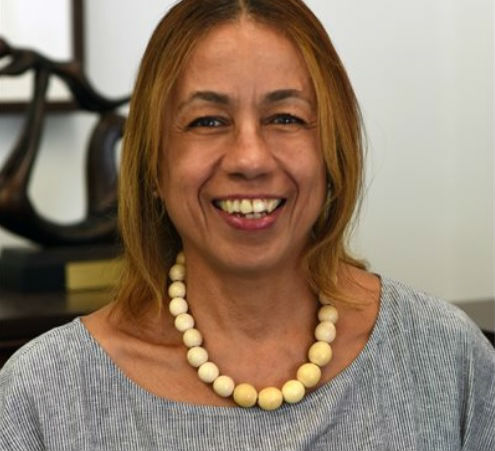 Each flu season, NYC Health + Hospitals reminds Harlemites and other New Yorker's about the importance of getting the flu vaccine. The flu is a serious, highly contagious, and sometimes deadly disease, and the best defense against the flu is yearly vaccination.
"Every year, hundreds of New Yorker's die from complications caused by the flu," said Dr. Machelle Allen, MD, Interim Chief Medical Officer, NYC Health + Hospitals. "Vaccination is easy, and it not only protects you, but it also protects everyone around you. It's especially important for those who are at high risk of flu complications, including pregnant women, children under five, adults over 65, and those with underlying health conditions such as diabetes, asthma, and heart disease."
Dr. Allen answers common questions about the flu and vaccination:
Who should and shouldn't get the flu vaccine?

Dr. Machelle Allen MD: Everyone 6 months of age and older should get a flu vaccine, every year, with the exception of those with rare, but severe, life-threatening allergies to flu vaccine or any ingredient in the vaccine, which might include gelatin and antibiotics. Those who have egg allergies can get the flu vaccine, but first need to speak with their doctor. This season, the nasal spray flu vaccine is not available; only the injectable flu vaccines are recommended for 2016-2017.
If you care, help Harlem World Cares, celebrate, educate and inspire the next generation of Harlem Youth. Thank you. __________
When is the best time to get the flu shot?

Dr. Allen: It's best to get vaccinated early in the season, as it takes two weeks after vaccination for antibodies to develop in the body, which is what will protect you throughout the flu season. Each year the flu season is unpredictable, but the need for annual vaccination remains the same. The flu season can begin as early as October and last through May, so now is the best time to get vaccinated.
Where can I get vaccinated?

Dr. Allen: Hospitals and community health centers part of NYC Health + Hospitals offer flu vaccination at no charge for all patients, visitors, and staff. Flu vaccination is also offered by doctor's offices, clinics, pharmacies, college health centers, and many employers. Find a NYC Health + Hospitals locations Uptown and go to your neighborhood, by visiting HERE.
Will I get the flu from the flu shot?
Dr. Allen: Contrary to the common myth, no, the flu shot will not give you the flu. The flu shot contains inactivated (killed) flu viruses that cannot cause illness. Most people have no reaction to the vaccine, but some people may experience mild soreness, redness, or swelling at the vaccination site, mild fever, or body aches. It's more risky to go without the protection of the flu vaccine, than it is to get vaccinated.
What symptoms are associated with the flu?

Dr. Allen: Most commonly, people with the flu will experience fever, chills, fatigue, body aches, sore throat, and headache. The flu usually comes on suddenly, symptoms can be mild or severe, and in some cases, the flu can be fatal. Sometimes, people who are vaccinated still get the flu during flu season, but their symptoms are milder and the duration is shorter. So protect yourself the best way possible – get your flu shot today!
Dr. Machelle Allen is an obstetrician-gynecologist in New York, New York. She received her medical degree from University of California San Francisco School of Medicine and has been in practice for more than 20 years. She is associate Professor, Department of Obstetrics and Gynecology Director, Regional Perinatal Center, NYU School of Medicine HHC Deputy Corporate Chief Medical Officer and Head of the Office of Healthcare Improvement