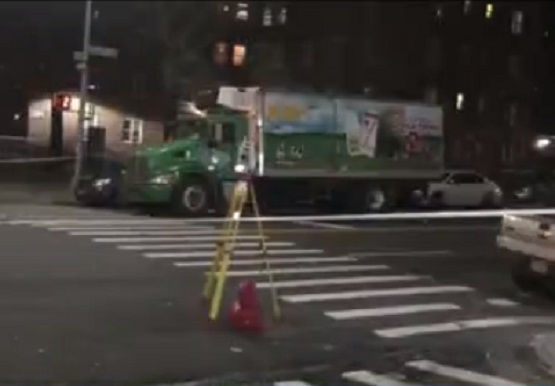 CBS reports that a driver is in custody following a fatal car crash early Tuesday morning in Harlem.
A 30-year-old man riding in a Mercedes that crashed into a double parked box truck on 129th Street and Frederick Douglas Boulevard has died.
If you care, help Harlem World Cares, celebrate, educate and inspire the next generation of Harlem Youth. Thank you. __________
The female driver was taken to Harlem Hospital for a nose injury and is in custody for suspicion of driving under the influence, CBS2 reported.
The truck driver was unharmed. He was making a delivery when the car crashed into his truck.