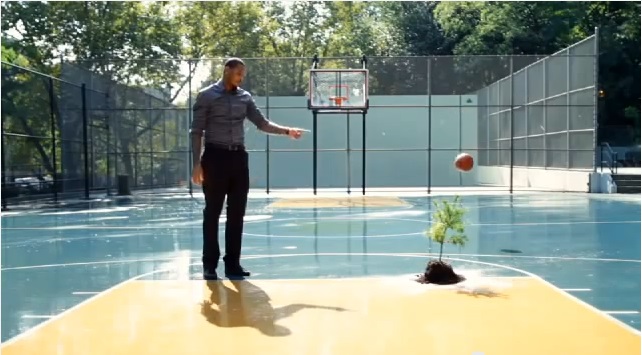 Even though the online registration for the free tree giveaway is currently closed, many trees (Eastern Redbud, Flowering Dogwood, Serviceberry and Sweetbay Magnolia) will be available first come, first served.
Even Harlemite and NY Knick Carmelo Anthony is taking a shot at the event which will be located at Urban Garden Center at 1640 Park Avenue at at 116th Street, and will run from 12:00 PM to 2:00 PM. The trees below available in the first hour of the event. We understand they do this in October as well.
Check out the video by the Melo man and Ben Stiller's mom and dad, Jerry Stiller and Anne Meara:
Support Harlem World Magazine, free since 2003. Thank you. __________
Please note: reservations are only valid for the first hour of the giveaway, so more trees will be available first come, first served at 1:00 PM.
And they've added free BBQ, this year – yum, yum.