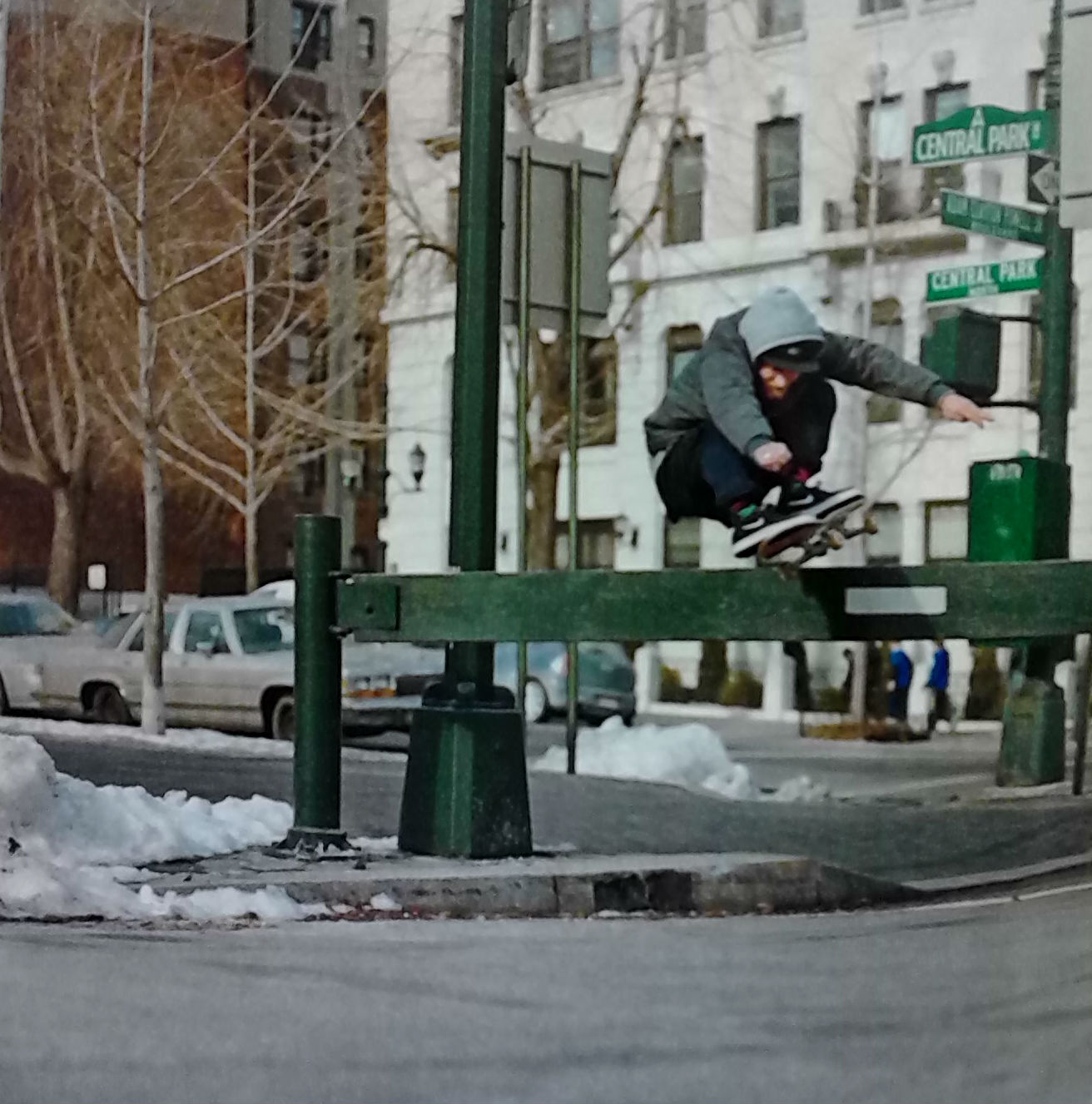 We found this great photograph in the recent June 2014 issue of Skateboarder Magazine with boarder Rob Gonyon kick flipping his way over a street barrier at Central Park West and Adam Clayton Powell Blvd.,
Congressman Charles Rangel once said "We don't Windsurf in Harlem," but some of our neighbors do skateboard in Harlem.
Support Harlem World Magazine, free since 2003. Thank you. __________
Have any skateboard photos in Harlem send them to us with captions to harlemworldinfo@yahoo.com and we'll post them.