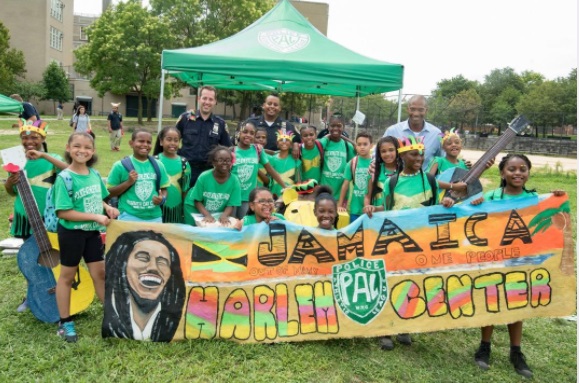 Recently, Manhattan youngsters joined close to 400 children at the Police Athletic League's (PAL) annual Cultural Day at the New South Bronx Center and Rainey Park in the Bronx.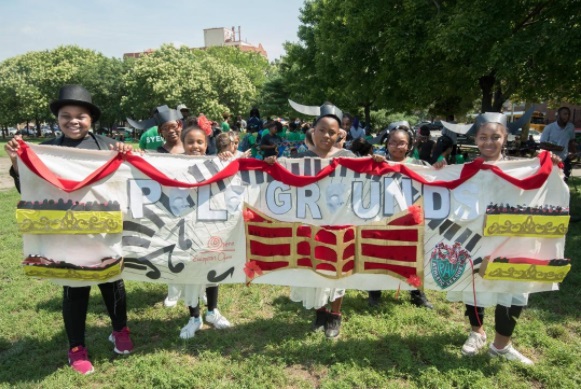 Third and fourth graders united to celebrate and learn about music from around the world with a colorful parade featuring themed banners and attire, interactive exhibits, Knowledge Bowl competition, and cultural performances.
Manhattan Youngsters Explore Music from Around the World at PAL's Annual Cultural DayRecently, Manhattan youngsters joined close to 400 children at the Police Athletic League's (PAL) an…Sep 2 2017harlemworldmag.com
If you care, help Harlem World Cares, celebrate, educate and inspire the next generation of Harlem Youth. Thank you. __________
PAL's 2017 summer curriculum theme, "Music From Around the World," provided the opportunity for boys and girls from 21 PAL centers throughout the five boroughs to learn about a wide variety of global music genres. All summer long, children explored the history, culture, sports, food, holidays, festivals, government, geography, climate, economy and customs and languages of each music genre through a fun-filled, interactive learning curriculum. PAL kids in Manhattan learned about music from around the world including Classical/Opera music in Europe; Jazz in the United States; Mariachi music in Mexico; and Reggae music in Jamaica.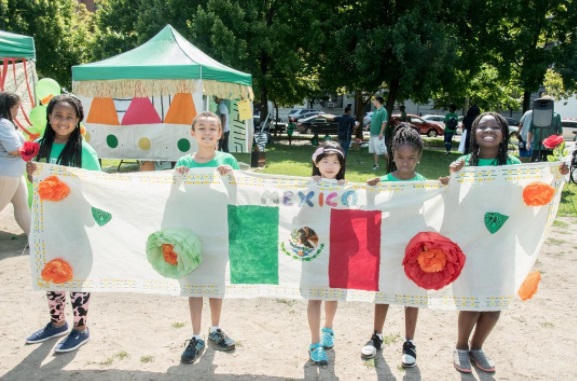 New York City's Police Athletic League is the first and finest civilian-run PAL in the country. Founded in 1914, PAL has served the city's young people for over 100 years. PAL provides recreational, educational, cultural and social activities to 35,000 boys and girls annually. It is also the city's largest, independent, nonprofit youth organization. For more information, please visit www.palnyc.org.
Photo Captions: 1) Manhattan youngsters from PAL's Harlem Center represented Reggae music in Jamaica at the annual Cultural Day event, which celebrated "Music From Around the World." 2) Manhattan youngsters from PAL's Polo Grounds Cornerstone represented Classical/Opera music in Europe at the annual Cultural Day event, which celebrated "Music From Around the World." 3) Manhattan youngsters from PAL's William J. Duncan Center represented Mariachi music in Mexico at the annual Cultural Day event, which celebrated "Music From Around the World."
Related articles